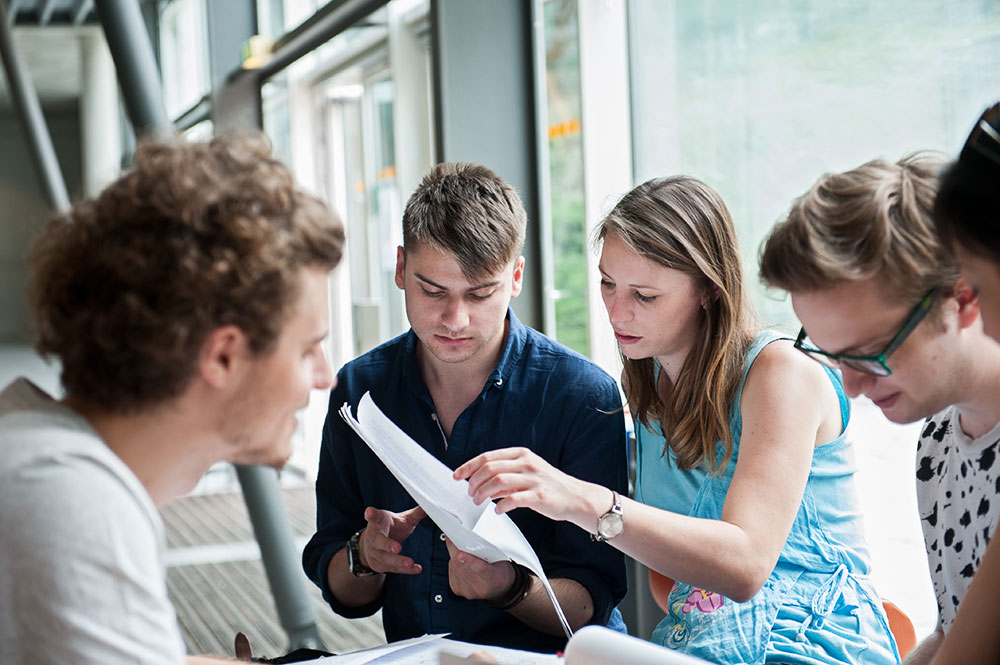 The Vienna School of Mathematics (VSM) is a graduate school acting as an umbrella organization for the structured doctoral training programs at the supporting institutions. The VSM is represented by the speaker and the deputy speakers. The project coordinator supports the students in all practical issues, like business trips, visa, housing, language courses, and others.
The school is operated by the following boards
The Scientific Advisory Board
advises the members of the VSM. It consists of international top-class mathematicians which support the school with their expertise and discuss strategic issues with the faculty members.
The Executive Board
prepares the plenum meetings, gives suggestions for the use of the budget and the planning of the school, and prepares the yearly evaluations. It consists of the speaker, the deputy speakers, and faculty members elected by the plenum.
The Plenum
consists of all project leaders with at least one VSM student. The Executive Board selects the members of the Plenum. The Plenum makes organizational and financial decisions and decides about the admission of doctoral students as well the extension of their membership.
The Selection Committee
compiles a shortlist from the applications and plans the invitation to interviews in coordination with the project leaders. The calls of applications will take place twice or three times per year. In the case of outstanding applications, the Selection Committee may invite for an interview in the framework of a fast-track procedure.
The Student Board
consists of all doctoral students who are working on their doctoral theses in the VSM. The students elect a student spokesperson for each research institution. These persons are invited to the sessions of the Plenum. They represent all students, make suggestions to changes of the organizational structure, and conciliate in the case of conflicts.